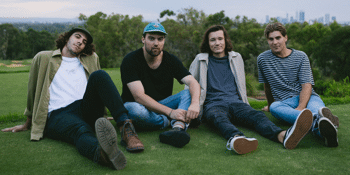 WOOLY MAMMOTH - ONE NIGHT ONLY
with special guests Hey Hannah & Lilia
Rosemount Hotel (North Perth, WA)
Saturday, 13 August 2022 7:30 PM
You thought the Mammoth was extinct?
It was merely hibernating... and it's returned from it's slumber for one final show.
Formed in 2016, dream rock act Wooly Mammoth spent 3 eventful years making their mark on the Western Australian music scene. Together, Jon Stapleton, Christian Zappia, Josh Wright and Andrew Eyres released 13 tunes, toured Australia (once) and (maybe) stole a couple of hearts in the process.
Join them to celebrate (seriously this time) their final show EVER (probably), while we also wish Christian and Josh all the best on their travels over east.
Support coming from the showstopping Hey Hannah and fellow comeback kids Lilia.