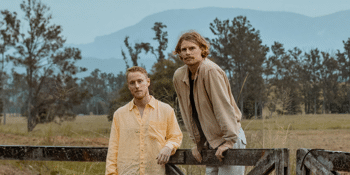 Lighter Than Air & Select Music Present...
Hollow Coves
With Special Guests
Rosemount Hotel (North Perth, WA)
Friday, 29 July 2022 8:00 PM
Off the back of their EPs 'Wanderlust' and 'Blessings' as well as debut album 'Moments', Hollow Coves have amassed over 300 million streams on Spotify, played sold out shows across the world and earned their first Gold Single in Australia with their breakout hit 'Coastline'. Quoting influences such as Angus & Julia Stone, Coldplay, & The Paper Kites, the band carry light within an eloquent, engaging, and entrancing take on indie folk.
After a forced break from touring, and now with a bunch of new music in the oven, the band is eager to return to stages across Australia.