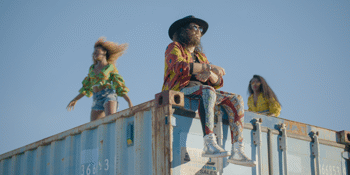 Cool Perth Nights
Soukouss Internationale "Zero' Launch
Rosemount Hotel (North Perth, WA)
Friday, 8 November 2019 7:00 pm
Soukouss Internationale release their much awaited first single "Zero" with friends Adrian Dzvuke and Thotspyc (Kelz & Yira). This will be a huge party!

A multicultural collective of performers showcasing the best of authentic high energy African song and dance with members from Mozambique, Cuba, France, Zimbabwe, Kenya, Zambia, UK, and Australia, Soukouss Internationale present a colourful and energetic show celebrating the iconic Congolese musical style known as soukouss.

For more than 50 years Congolese music has been the hit sound all over Africa, and with good reason: gorgeous vocal melodies, pumping booty shaking rhythms and scorching guitar solos.

Of their PIAF performance the West Australian's Harvey Rae said "WA artists have enjoyed some memorable sets this year, but not one has rocked a bigger dance floor than Soukouss"

Soukouss means "shake it"! - Get ready for an unforgettable night of music and dance!