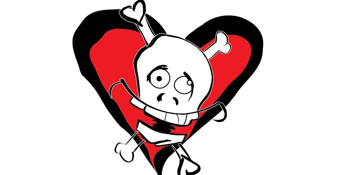 Big HOO-HAA present
The Big HOO HAA!
Four5Nine Bar (North Perth, WA)
Thursday, 14 July 2022 7:30 pm
"The Big HOO-HAA! is a laugh riot that has the audience roaring so loudly they almost can't catch their breath... the very best of Monty Python's Flying Circus and Whose Line Is It Anyway" ★★★★ The West Australian

It's Perth's A-Team of improv!

Now in its 19th year, The Big HOO-HAA! will help you forget your troubles and have you laughing out loud from start to finish.

In the style of Whose Line Is It Anyway? and Thank God You're Here, The Big HOO-HAA! sees two teams of fearless comedians take to the stage to do battle in a competition of wit, humour and bad mime skills. It's a no-holds-barred race to the punch line.

Our performers use audience suggestions to create improvised comedy sketches. It's fast, furious and funny as!