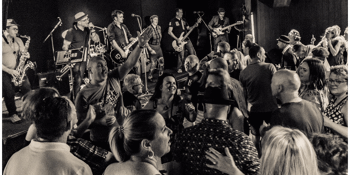 Ska & British Music Festival '19
Rosemount Hotel (North Perth, WA)
Saturday, 26 October 2019 6:00 PM
The Ska & British Music Festival is on again at The Rosemount Hotel Saturday 26th October 2019. This annual event is now in its 3rd year and showcases some of the best of Ska and British Music Subculture.
The fantastic line up of bands and DJs guarantee to take you on a journey of Ska, Ska-Punk, Brit Pop, Brit Rock, Madchester and Rocksteady, with the event being held in the beer garden and stages in the main room and the 459.
Line-up includes: The Donald Trumpets, Skarper, Sound Jury, Captain Pugwash and the Cabin Boys, The Generators, Viper Coaster, Little Pedro, John Peel Experience and Dilip n the Davs. Plus DJs John Pentland, Mumma Trees, General Justice & Upfront n Central.
So lock in Saturday 26th October and the entertainment starts at 6pm and runs through to 11.45pm.