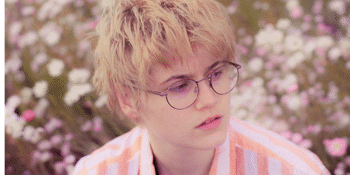 Priscilla 'Circles' Single Launch
Rosemount Hotel (North Perth, WA)
Friday, 29 November 2019 8:00 pm
WAM's Best Live Electro & Best Pop Act nominee (2019) Priscilla are launching their latest electro bombshell 'CIRCLES' and want you there for this epic party.

Priscilla continues to be a fresh force in the synth pop scene recently playing with the likes of Haiku Hands and Alpine all while landing a feature on RAGE, Spotify's 'Out Now PRIDE' playlist and an upcoming support with Art vs Science. Now Priscilla bring you what is arguably their most dynamic track 'Circles'.

The duo embrace vulnerability in their latest track with its haunting vocals, lush synth production and driving bass lines. The lyrics describe Priscilla 'the boy' cycling around the neighbourhood afraid to go home, and weighed down by the inevitability of coming out.

"There comes a point in many LGBTQIA+ journeys where the ability to hide your authentic self comes to a boiling point. When struggling to share my truth with family and friends, I found myself sitting in a park, alone, writing lyrics to this song." Priscilla Gardner says.

"Something I'm realising more and more is the importance of being genuine with my art and being seen. In the past so many artists have empowered me to own my space, and I can only hope that my honesty could have an impact. Even if it is just one person. Having positive representation means so much to us. Not only that, it saves lives.''

'Circles' is about the importance of finding support and living as your authentic self.

This song is for the LGBTQIA+ community.